Popular Nigerian comedian and actor, MC Lively has shared a video of his visit to his colleague, skit maker Taooma's home.
MC Lively, who was moved by the hospitality he received, went online to share his experience, saying he prefers visiting married people because they treat him better.
He also informed his single friends not to expect him in their homes, because he has discovered that married folks are much better at hosting people.
He also showed off the platter of English breakfast he was served in the content creator's house.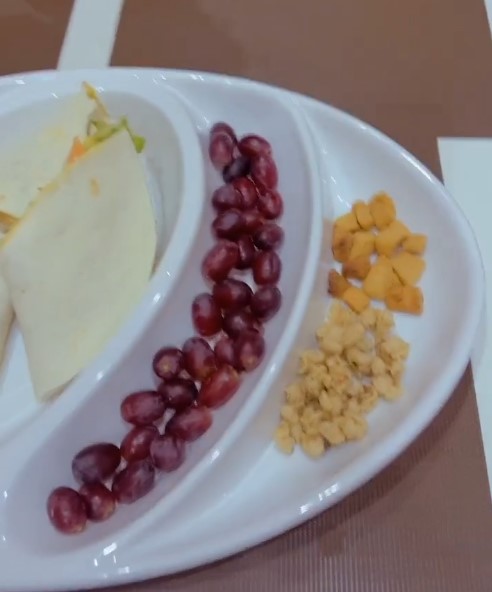 Lively's post confirms that Taooma, who is known for playing multiple roles in her skits, has indeed gotten married to her longtime lover, Abula.
Watch the clip below,
In other news, Nollywood star, Junior Pope Odonwodo has recounted a moment when a financial emergency caused him to use his wife's jewelry as collateral.
He shared the story while trying to explain why he would never do anything to bodily or psychologically harm his wife, Jennifer Awele.
The actor claimed that in order to obtain credit from a lender, he used her gold jewelry as security and that event gave him good cause to praise God for providing him with a patient wife.
Junior Pope said;
"Back then it seemed like it wasn't working, it was not easy at all. I have not mentioned it before but to the glory of God, today let me share this. After I got married, the first year was not rosy; I collected my wife's gold jewellery and used it to borrow money from aboki.
So, I give Him the glory for giving me a patient wife. Why would I want to touch a woman like this? God forbid. One thing I told myself and God is that the day I lay my hands on my wife, let me run mad. Instead, I walk away."